I'm awful at bookmarking sites, so here are my favorite Netflix shortcuts and hacks (sourced from all around the 'net)…
'nuff said.  And if this site stops working, go here.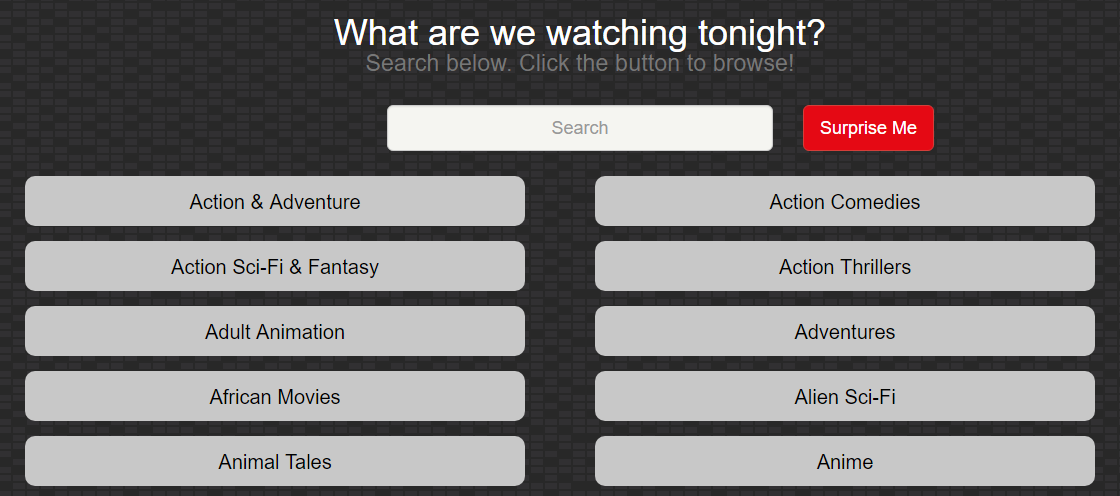 Netflix History Editor
Embarrassed by what you've watched?  Edit it here…

Netflix Buffering Manager
To manually adjust your buffering settings, you need to access the super-secret hidden menu. To get there, start watching a show or movie on Netflix, then do this: Hold down Shift + Ctrl + Option + S.
Netflix Keyboard Shortcuts
F will give you full screen; Esc will take you out of it.
PgDn pauses; PgUp will play.
The spacebar will also pause and play.
Shift + Right Arrow will fast-forward; Shift + Left Arrow will rewind.
M should toggle your mute button, depending on your computer.