As a location-independent consultant, I'm constantly on the web for not only work, but shopping, and managing my day-to-day life. Occasionally, I find folks that I'm willing to recommend because they have provided me a value. They may do the same for you.
Note that in some cases, I may get some kind of benefit for you clicking or purchasing items through these vendors.
Dee and I have used Moo business cards since 2012. If you haven't used them, you don't know what you are missing.
Click the graphic below for a $15.00 discount on your first order…and I get a discount, too.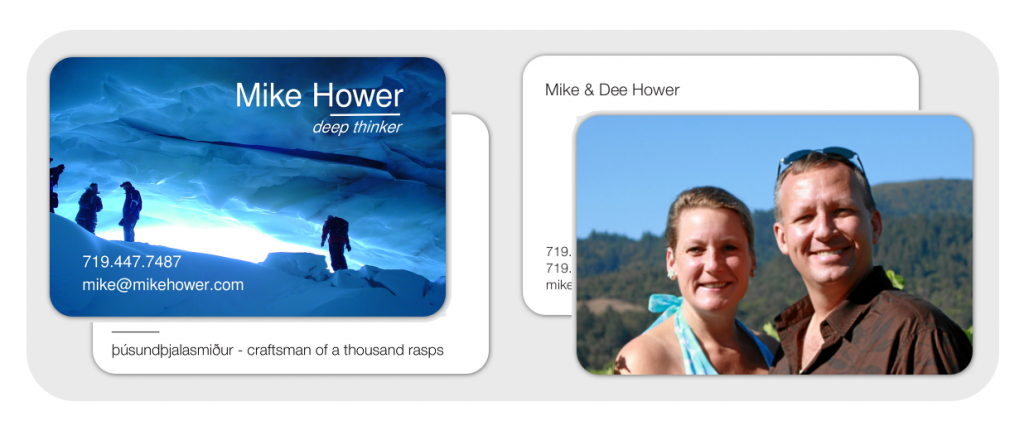 DentalPlans.com is our alternative to dental insurance. It is an inexpensive discount plan that, so far, has cost us far less than our previous dental insurance.
My :DP Ambassador program link provides you a exclusive discount code for 15% off an annual plan, plus I get one month free on my plan.

I live by Outlook and Gmail. I'm also a digital packrat. My problem? I could never find any of my old emails when I needed them. My solution? Techhit MessageSave. MessageSave sorted through my email archives and converted them to a simple, Windows-searchable file structure. Now I can search every email I've sent or received since 1997 using the built-in Windows Search box. It's a huge time saver.
You can get 10% off any TechHit productivity tool using the links here.